The EFT Flow Chart How to best use the Flow Chart with EFT Internet Radio host Judy Wolvington.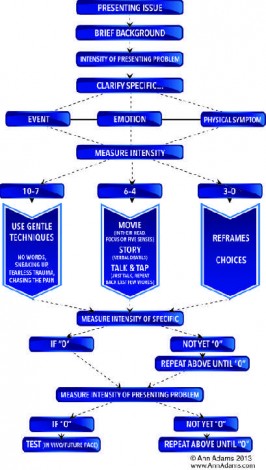 Created especially for EFT students, this chart helps to understand the flow of EFT techniques through various intensity levels as you are working with a client. This is hands down the most popular of the multitude of useful handouts I've shared with others over the years.
Want your own copy of this useful Flow Chart?
Sign up for my Monday Morning Musings, my weekly blog post in the column on your right.
Reader's tell me that mine is one of the few blog/newsletters they get that they actually read!
Click here to listen to the talk on using the Flow Chart.