The woman right behind me had an arm full of fleece. "You picked lovely colors." I said to her.  I was in a long line at the fabric store with my  2 yards of Christmas fabric to make a simple tablecloth. "Thanks," she said, "Our church decided to make blankets for the needy this Christmas. We delivered them all today and I wanted to make one for me!"
She smiled and started talking about her job (pastor at a small church). "There is so much need out there. I used to feel guilty anytime I did something for myself. It took me a long time to learn that the airlines were right – put your mask on first!  Now, every year for Christmas, in the midst of all the activities and helping others I do something that is just for me. "

Smart woman. Bet she does a very good job.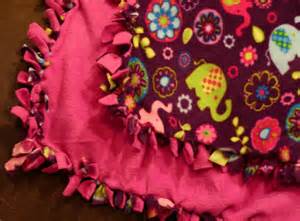 We "helper types" are better at other- care than self-care! My Christmas wish, my New Year wish, indeed, my every day wish is that you realize the importance of "making yourself a blanket."  That you do what it is that you need to refill, refresh, relax, rejuvenate.
What do you do to relieve the pressure and reduce the stress from your life?
Yes, we have the gift of EFT to reduce stress. The real gift is that EFT helps us get clarity for what we need to do to prevent the stress and we are able to give ourselves permission to do it.  So… what colors will you pick for your blanket?
Until later,