AAMET EFT LEVEL 3 – Atlanta Area


August 19, 20, 21, 2016
LEVEL 3 to the 3rd Degree:
3 Trainers, 3 Days, One Spectacular Opportunity
Ann Adams, Nancy Gnecco, Jondi Whitis,

join forces for the first time to offer an incredible 3 days of hands-on training, tapping and skill-building.
August 19,20,21, 2016 at the Hyatt in Alpharetta just outside  Atlanta.
Don't miss this opportunity to learn from seasoned trainers the expertise and personal transformation possible in AAMET Level 3 EFT Training
 ~~~~~~~~~~~~~~~~~~~~~~~~~~~~~~~~~~~~~~~~~~~~~~~~~~~
EFT Level 1 and 2 – Using EFT Professionally
Marietta, GA (near Atlanta)
June 22, 23, 24, 2016
NOTE: This level 1&2 class is full.
Contact Ann to be on waiting list
http://FromtheDeskofAnnAdams.com/2016AtlantaEFT-Level1and2/

Want to sponsor a class in your area?
Contact Ann
The below classes classes are over.
Thanks for being such wonderful groups!
EFT Level 1 and 2
Using EFT Professionally
A three day class leading to certification
   Atlanta  – June 26, 27,28, 2015

 Atlanta  –  September 25, 26, 27, 2015

 Atlanta  – November 6, 7, 8, 2015

ATLANTA Location
Roswell Office Suites – 760 Roswell Road, Atlanta, GA  9:00-6:00
LIMITED TO 8 – Small classes for maximum learning

Sign up early – Small classes, limited to 10.
Learn best how to integrate EFT for your self and you client population.
BONUS: Sign up at least 3  weeks prior to classes for two Valuable BONUSES:

Using EFT for Healing the Cycle of Addiction ($187 value)
A 9 DVD set like a mini course in using EFT for any sort of addictive or craving behavior.
AND Out of Print Gary Craig CDs: Palace of Possibilities
(Priceless! but originally sold for $60)
20 Continuing Education hours [NASW-GA]
Why learn from Ann?
EFT Master Trainer Ann Adams, LCSW, DCEP, EFT-Honors and AAMET Master Trainer of Trainers.
Ann is uniquely qualified to teach EFT to others.
attended 13 of Gary Craig's  live workshops
presented on Using EFT with Children at Gary Craig's Specialty Workshop
worked directly with Gary to design the first EFT training guidelines
was picked by Gary to direct the now past EFT Master program
created the EFT4Powerpoint training package now used around the world
co authored three course books: EFT Level 1 (& 2 & 3) Comprehensive Training Resources
taught EFT since 2000 around the US and in many countries.
Why learn EFT?
Are you a counselor, therapist, coach or other helping professional? EFT is readily integrated into your existing modalities. Would you like to easily:
Decrease client resistance – which can increase your effectiveness
Increase calm – Increase focus and clarity
Decrease or negate the impact of emotional pain
Decrease stress and anxiety – which often decreases physical pain, allowing the body to heal.
Wondering how to Integrate EFT into your Practice?

Gena Rotas, School Counselor, Licensed Social Worker
Karen Arthur, Psychotherapist, Licensed Social Worker
Laura Mazza Gonick, Mental Health, Licensed Mental Health Counselor
What will you learn
Brief history of EFT
Basic concepts of EFT includes all topics recommended by the founder of EFT and additional topics recommended by other professional organizations for training EFT practitioners
The Discovery Statement as a foundation for EFT and effect of energy disruptions
Identifying obstacles and resistances and simple techniques for overcoming them
The steps to the EFT Basic Recipe and Full Basic Recipe
EFT shortcuts – ways to streamline this already quick and elegant technique
Ways to increase the effectiveness of EFT: Importance of being specific and easy methods for getting specific Methods for dealing with shifting aspects of an issue When to be persistent and when to slow down
The wide range of physical and emotional issues addressed with EFT and the few areas where EFT shouldn't be used
How to test progress when using EFT
How to handle slow progress or seeming setbacks
Learn the five "workhorses" of EFT techniques
How to develop your own "Personal Peace Procedure"
Importance of Cognitive Shifts and how to watch for verbal and physical signs
How to work with bothersome memories, phobias, and addictive cravings
Practice and experience the incredible results of EFT with your own issue
Principles from The Palace of Possibilities – how the past limits our lives and choices in the present
Why affirmations often are ineffective and how to change that with EFT
How to use the EFT "gentle" techniques when emotional intensity is high:
How to present EFT in groups – the application, uses, and advantages of group tapping including Borrowing Benefits
Using questions effectively to find core issues – getting to the root of the problem
How to know whether an issue has been completely collapsed and how to look for remaining aspects
How to address physical issues
And more!
Fast paced, hands on, How To workshop has you using these methods the very next day.
What others have said about Ann's  classes:

 "The clear structure and mixture of activities helped drive home the learnings. Practical and paced properly."              – Mike Broadwell

"I learned a variety of techniques to place in my 'toolbox.' Excellent presentation."  – Terry Davidson

"The step by step organization [of the concepts] was just what I needed"  – Cindy Kubica

"The class was a combination of excellent presentation materials and interaction."  – Catherine Rogers

Click for  more information about Energy Psychology and EFT Research

This three day class will teach you how to introduce and most effectively use Emotional Freedom Techniques with your clients. While the basic process of EFT is simple, we all know that people are complex. This class teaches the nuances of using EFT with any population.Energy psychology methods such as EFT  are not a "treatment;" EFT is a powerful exercise that calms the body. As a helping professional, these techniques will boost your efficiency and decrease your stress. EFT is a  mind/body technique that can decrease anxiety and cravings, and more, while increasing a sense of control and well-being. Energy psychology techniques such as EFT combines beautifully with many therapeutic techniques and methods and generally increases their effectiveness.
And, EFT can be easily taught to clients as a powerful self-help tool. Adding energy psychology techniques can often decrease the time necessary for your client to meet their therapeutic goals. Join us and learn:
Quick ways to calm your client – or yourself How to introduce energy methods to your clients How to use EFT with cravings, physical issues, phobias and negative memories. Why our clients sabotage the very things they say they want Key ways to decrease that same self-sabotage Ways to use Energy Psychology for self-care Where to find all the latest research on these amazing methods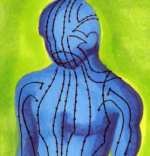 When we are upset we experience a psychological reaction – a negative emotion. Chemicals are released in our body; we have a physical response such as increased pulse rate, face flushing, heart pounding, etc. The field of Energy Psychology operates on our body's fourth involved system: The energy system. Energy psychology operates on the principal that:
* our energy system is disrupted first,
* then the chemical, the physical and
* finally the psychological.
After all, we need a reaction from our body to for us to recognize that we have an emotion. If our energy system is disrupted first, it makes a lot of sense to address the energy system first. Energy psychology utilizes acupressure points used by acupuncturists, minus the needles. In most cases, you merely tap on the acupressure points. Acupuncture has been used in many parts of the world for thousands of years and gained popularity in the USA in the 1950s. Skeptical? I was too. I still am amazed at the effectiveness, but I could not deny the results I was seeing using these techniques. The awareness of Energy Psychology techniques has grown significantly since I began teaching EFT (Emotional Freedom Techniques) 10 years ago. This class will teach you effective ways to get the quickest and best results.
WHAT OTHERS HAVE TO SAY
Loved the many new ways to work with clients using their words. The pacing of instructions, class demos, plenty of time for Q&A. Ann's knowledge and skills were shared so effectively and generously. Experiential, Simplicity combined with complexity – very powerful. Loved the demos, practice, organization and Ann's humor.
"I loved the intimate groups with people who were willing to learn in a safe environment. The materials and handouts were very appropriate and easy to follow and absorb. I learned so much." – Debra Thompson
All Ann Adams' EFT Level 1 and 2 workshops are intended to be consistent with the content of Gary & Tina Craig's Gold Standard EFT Tutorial. The quality of this workshop is the responsibility of Ann Adams, of EFT Master Training.
Ann's workshops are also posted on 
EFT-Workshops.net
which lists workshops about EFT world wide
*CANCELLATION POLICY: 
Cancel within 14 days for 100% Refund.
Cancel within 13 – 3 days for half refund or full credit toward another workshop.
Cancel within 2 days, no refund, but will give credit toward another workshop.
.
.
.
.
.
.
.
.
.
.
.
.
.
.
…
.
.
.
.
.
.
.
.
.
.
Thanks to the Washington group for a great class!!
Washington DC Nov 1 – 3, 2013

1050 17th St., NW > Suite 800 > Washington, DC 20036 1 block from Farragut North Metro Station (Red Line) and 2 blocks from Farragut West (Blue & Orange Lines) Garage and Street Parking – Frequent Cabs – Bikeshare
Taught by Ann Adams, MSW, EFT Honors, ACP -EFT, DCEP SEATS are LIMITED – SIGN UP early Registration BONUS 9 DVD Set: Using Energy Psychology for "Healing the Cycle of Addiction" a $187 value. AND AN ADDITIONAL BONUS: Gary Craig's (out of print) 9 CD video set: Palace of Possibilities – a rare find!