Joe came for his first session and told me he'd worked with another EFT practitioner. As part of an intake I want to know what the client has tried before and what he felt worked and what he felt wasn't useful. In this case Joe said that he thought the practitioner was really good and began EFT rounds as soon as Joe gave any information. Joe said EFT was effective on whatever they worked on but he said, "I wanted more time to think, to talk about it and to process what we did before moving on."
Margaret had also been to another practitioner, "They wanted all sorts of information and to process everything I said. I just wanted to get to the tapping."  Finding out expectations during the first session and explaining how you work are both helpful to adjust what you do to a client's expectations or to decide that you may not be the best practitioner for them.
But, your client doesn't always tell you – and in some cases don't always know themselves. Joe and Margaret both said they didn't realize what they needed and wanted until later.  Here were two clients, two different preferences.  I asked both if they had discussed what they wanted with the practitioner. "No." was the response from both.
Getting feedback as to expectations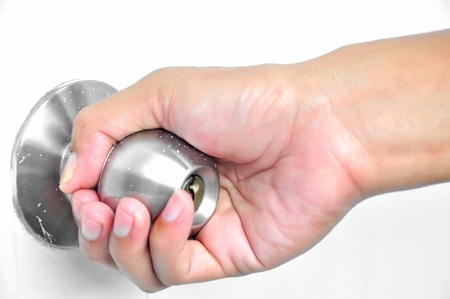 as the session unfolds is important to maintaining rapport and in some cases to keeping your client.
We do get immediate feedback from the pre and post testing aspect of using EFT as we are assessing the initial presenting problem, each specific event and aspect addressed. Such immediate feedback from the pre and post testing gives an immediate opportunity to continue – or to shift.
The pre and post intensity levels, however, don't give the entire picture of the experience of the session for the client. To assure I give the client the best chance for full feedback, toward the end of each session,  I ask one question, one question that depends of course on the client and/or the session and I ask that question in a genuinely curious way:
What is your most important take-away from this session?

What do you see helped you the most today?

Was this session what you expected?

Was there something that you wish had happened in today's session but didn't.

Are you feeling we are headed down the right road or do you feel there would be a more useful approach we could take next time?

Or, Was there something in this session we want to make sure to repeat next time? Or, not repeat?
Again, the question asked must fit the client and relate to the session just completed. Such questions help reinforce gains, commitment to services and gives a chance to identify any problems or "mismatch" of understanding between client and practitioner.
In addition, the feedback you gain is invaluable to improve the impact of EFT for your client and to improve your skills as a practitioner.
Another way to gain excellent feedback is working with an experience mentor either individually or in a group.
MENTORING/SUPERVISION WAITING LIST:
If you are interested in a mentoring (also called supervision) group let me know: Yes, I'm interested in mentoring Survey. Be a part of a community of practitioners and learn about new skills and tips. Whether you want mentoring to increase your skills, gain feedback or to meet AAMET requirements for supervision/mentoring and share your preferences.