About Ann Professionally

Ann Adams vision is to train and mentor EFT practitioners and other helping professionals to integrate the powerful tool of EFT into their existing toolkit in the most effective way so that the work they already do with others becomes even more powerful, effective and efficient. She offers several EFT workshops per year. She's known for her ability to clearly explain concepts and make learning new skills fun.
Ann is known as THE EFT Master Trainer; she is uniquely qualified to teach and mentor others.  First, Ann has almost 40 years as a clinical social worker – as a therapist, trainer, supervisor and administrator. Ann supervised dozens of therapists and staffed thousands of client cases while working in the mental health field.  She's conducted many staff training on various mental health topics.
Ann discovered EFT in the late 90's and has been an active EFT coach,  practitioner and international EFT trainer since 2000. She has thoroughly studied EFT in multiple ways. She's watched and studied Gary Craig's DVDs multiple times, completed several exhaustive reviews of his various tutorials, and attending thirteen (13) of Gary Craig's workshops, many as an emotional assistant to Gary.
Ann was awarded EFT Cert-Honors in Gary Craig's EFT practitioner program.  She worked closely with Gary Craig, EFT's founder, in several EFT projects including serving as the Director of the former EFT Masters Program.
In addition, Ann has taken numerous classes in coaching, supervision and a variety of energy psychology and related techniques to expand her knowledge. Ann offers an in depth perspective on using EFT not only for yourself, but the most effective and efficient ways to utilize EFT to increase your results when working with others. In addition to EFT classes, she provides mentoring/supervision to others wishing to be the best they can be. And, she still maintains a small caseload of clients.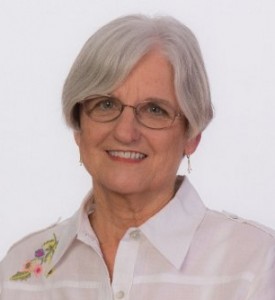 Ann's entertaining presentation at one of Gary's workshops is featured on Gary's DVD sets (Specialty Series 1.)  In this presentation she shares her experience in the video presentation: Using  EFT with Children and her administrative knowledge on  how to best introduce EFT to institutions.
Ann was the first American to receive the Training of Trainers certification from AAMET the international organization of the Association for the Advancement of Meridian Energy Techniques.  She consults with students toward their AAMET EFT Practitioner certification. In addition, she is a consultant for ACEP,  the Association for Comprehensive Energy Psychology and helps students working toward the Certified Energy Practitioner (CEP) Certification from ACEP. Recently she added ACEP EFT certification (ACP-EFT) to her list of credentials.
Ann is an administrator with strong clinical skills and coaching ability. She worked at a mental health center for 26 years and then was the director of a residential program for severely emotionally disturbed children until she "retired" into her EFT practice. In her various roles as therapist, supervisor, manager and administrator she brings a broad perspective to working with others.
Ann offers training and coaching in the most effective ways to use EFT for yourself and others. She understands the challenges other helpers face as they meet  administrative and clinical challenges as they also work to keep balance in their personal life. Contact Ann for questions or assistance with your challenges.
Have Projector Will Travel: If you'd like to set up an EFT training class in your area, contact Ann for more information. Ann's Training Schedule
Consultation available:  Mentoring or coaching EFT groups or individually is available to take your knowledge to the next step.

She has presented at many conferences including The Association for Comprehensive Energy Psychology (ACEP) both in the US  and Canada, The National Association of Social Workers-Georgia Chapter (NASW-GA) and the EFT Masterclass in the UK.  She made two presentations at Gary Craig's workshops: Modifying EFT for Use with Emotionally Disturbed Children and Getting EFT Accepted by Institutions. These were videoed and were a part of Gary's EFT Specialty Series I DVDs and are still available.  
She does occasionally appear on radio shows – usually reluctantly – discussing various aspects of EFT. Here's one radio show in which she discusses the importance of R-E-S-P-E-C-T when working with children: EFTRadioOnline.com  You can see the slides used in that presentation on the blog: http://FromtheDeskofAnnAdams.com/respecting-children/ 
"Slides for a radio show," you say?  Yes, that's the "reluctant" part of doing radio talks and speeches – Ann does tend to "over prepare."  But, see, much later you still get the benefit! She's given a presentation a couple of times on how your client's progress along the Stages of Change client can modify your approach with EFT.   And a podcast for Tapping Q and A giving suggestions for Using EFT Effectively on your Own And, another presentation  for the Energy Medicine Exchange on The Art of Asking, and Not Asking Questions.
During Ann's "other career" in mental health facilities in addition to being a therapist she held several supervisory and administrative roles. She understands what's important to such agencies. She shares her suggestions for Getting EFT Accepted into Institutional Settings on a radio show and blog
Ann's newsletters have been popular with her readers. Sometimes these emails make it to this web site as well. Some of the most popular have been:
Ready, Willing and Able – Assessing your clients status.
Who Upset Amy? – A simple explanation of what happens in your brain and body when you are afraid.
Calming Down Teddy – Dealing with an upset child.
Thoughts about Tapping Scripts –
Typical comments are
I want to thank you so much for these great pieces you put out!  They are so full of real information, and there is always an enjoyable quality of character shining through your writing, while also being firmly grounded and without fluff.  Sume Gewehr

Hi Ann, you write the most valuable articles! I am so appreciative of all I have learned from you. Jean

Love your newsletters.  They stand out amongst the many I receive (and they actually get read).  Greg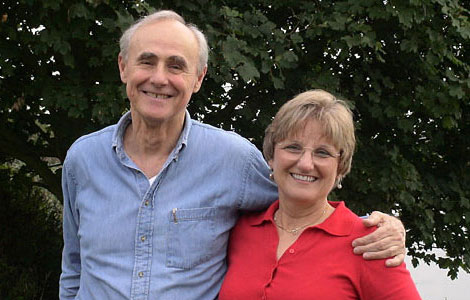 Ann Adams and Gary Craig at the EFT Masters Program in the UK in 2005
Ann has extensive experience (since 1978) in creating training programs and in training others in multiple topics. Using these skills, she created several products to assist practitioners in using EFT and to increase effectiveness.  She developed the EFT training package – an EFT Workshop in a Box – first for her own EFT workshops and classes, but quickly realized that the many hours she'd spent creating slides and workshop forms and gathering resources could save others a great deal of time and effort. She continues to use these materials in her own presentations, and now offers the EFT4PowerPoint Comprehensive Training Package to other trainers who wish to teach EFT to others in a professional manner.
This comprehensive, professional EFT training program has been updated to include modifications to EFT Gary Craig's on line tutorial. In addition, it meets the training requirements of AAMET. This EFT training package offers extensive trainer's notes and includes a bonus book of how to give a workshop. This package gives you the tools and the confidence to teach others about this incredibly effective technique. It truly is an EFT "workshop in a box."
EFT4PowerPoint Comprehensive Training Package has now been shipped all over the world! In addition to all 50 US states, Canada, Mexico, and many European countries, EFT4PowerPoint has helped trainers present quality EFT workshops in Singapore, South Africa, United Arab Republic, Australia, Taiwan, Malaysia, Japan, China, Korea, Kuwait, and Turkey and others. The original version was translated into 5 languages and the 2011 version has been translated into Portuguese.
Ann's ebook: Insider's Guide to Developing and Conducting Successful Workshops, is now a free bonus with the purchase of the EFT4PowerPoint package. If you would like a shorter version of this book as a free download how to plan and deliver a quality workshop, sign up at EFT4PowerPoint.com.
The goal of her services and products  is to produce quality EFT products to help other professionals and lay people learn and teach EFT in an effective,  credible and confident manner. Recently she coauthored two course books on EFT: EFT Level 1 Comprehensive Training Resource and the EFT Level 2 Comprehensive Training Resource. (Level 3 should be out by the end of 2014) These are an excellent addition to any student's study of EFT and a terrific companion coursebook for EFT training classes.
Ann wrote the Marketing Your Practice , a CD format book that is a part of a package with DVDs of EFT Masters talking about creating their own successful EFT practices. She coordinated the EFT Master Showcases and produced many excellent EFT DVDs of EFT Master presentations. The EFT Founding Masters share unique and creative uses of EFT by the EFT Masters in a quality video package. See a list of these DVDs) In addition, an excellent "mini-course in addictions" the Healing the Cycle of Addiction  featuring Carol Look, Loretta Sparks, David Rourke, and Sue Beer.
About Ann Personally.
The FUN Stuff about me.
What I do when I'm not working on EFT
My goal in life is to "Live as fully as you can until you die."  And, I do try.  You never know what will happen next. I've had way too many of those phone calls that started with some version of "I hate to tell you this…" I understand grief and loss and pain. My main philosophy of life is an adaption of the Serenity Prayer: Change what I can, Accept what I cannot change and Work at knowing the difference.
I live on a ridge overlooking mountains about 65 miles NW of Atlanta, Georgia. My house has a screen porch facing the mountains in the west where I sit in the porch swing and watch the sun go down. It's also my favorite place to  devour books.
When I started this blog site my first blog was about Morkie my first pet since I was a child. Morkie will do anything for a treat. He is especially cute when he rolls over, shakes hands or climbs a steep board.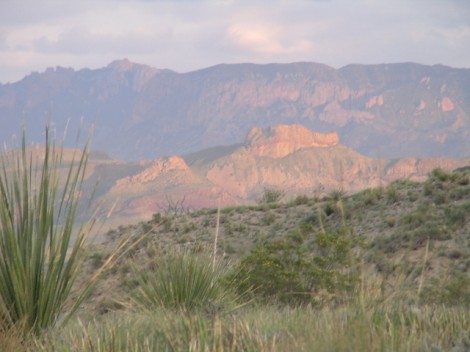 I spend time every winter in a small area in SW Texas about 30 miles from the Mexican Border, Terlingua, near Big Bend National Park. This high desert area would be considered isolated by many but I totally enjoy the views and the ever changing colors of the landscape.  We do lots of hiking and rock hunting and riding the dirt roads in old trucks.
I've taught EFT classes many places but one of my favorite classes was introducing EFT to folks in this out of the way, isolated area of the SW Texas desert. Seems people everywhere are interested in EFT. I  also enjoy traveling to other out of the way places in a small camper. I feel very fortunate to have seen a lot of this beautiful country. With today's technology I can work on EFT anywhere – and have! Well, most anywhere. Believe it or not there are still many places in this country that do not have cell service or internet access. All of them, of course, are where I'd rather be.
Well, that's not totally true. I also love New York and London, where I stay with and am able to see friends.  When I am able to go I tend to spend all my vacation money on seeing several plays while there – I go to the afternoon plays while my friends are working.
I went to Gujarat, India for a month in 2013 to visit my niece who taught at a teacher training institute. While there we visited those out of the way places tourists don't usually frequent.  You can read my travel log about India if you are so inclined:  My Trip to India There is even a picture of me in my informal Indian clothes.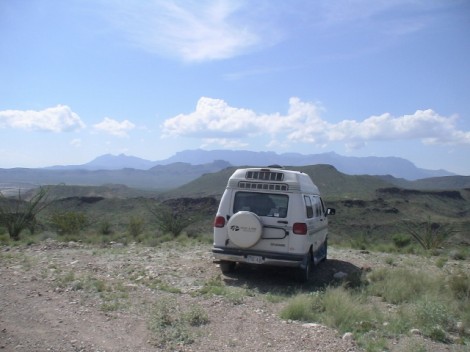 My EFT goal is to help helping professionals integrate EFT into their practice. It should be in all their tool kits. One of my favorite "jobs" in EFT is training others in the easiest and most effective ways to use EFT within their practice or work setting. Then helping those practitioners be the best they can be. My second favorite occupation is developing information that will make the EFT user and the  practitioner's job easier and giving them tips for even more efficiency.
Since I like to travel I've taught EFT in many US states and countries – England, New Zealand, Canada, Australia. I'm open to coming to your area. If you have at least 10 folks interested in EFT, contact me and I'll be glad to discuss coming to your area.  Ann's training schedule
And, I also dance, play golf, table tennis and chess – all very badly.  I enjoy movies and card and table games. My favorite table game is RummiKub.
Readers Comment on Ann's Articles
NOTE: Ann's articles for Gary's earlier emofree.com web site are slowly being reedited and added to this blog site.
"I recently read your article where you described a day of working/doing EFT with kids in the classroom. It was wonderful. Really enlightening/inspiring." Regards, Holly Henderson
About the article: How to Get EFT Accepted in Institutions: I gave a free stop smoking clinic to a drug and alcohol rehab center. In dealing with the multiple agencies, I kept your advice in mind not to step on anyone's "power, control, and territory." It was smooth sailing. Thanks for the advice. Tom H
"I have given quite a few workshops and classes, but never a brief introduction to EFT (which I have to do this coming Thursday)… The big difference here is that people that come to my classes already have decided to give EFT a try, whereas the people I will be talking to might have never heard about it (and might be pretty skeptical at first…) I read your article on being specific several times, which included the information on how you normally present EFT to the "public"(THANK YOU!!!), and now went over it again, since it contains really valuable information about how to go about these short presentations." Sunny V
"Just watched your EFT video in Gary's Intermediate set, and it is too cool for words to see a hard-nosed but big-hearted administrator talk about using EFT." Tom Davis, Texas
"I just had to write about how delightful I found your article in today's EFT Newsletter. I could feel the heat of having been found out as I read about NATO [Not Attached To Outcome}…I have pinned the acronym to my wall…and then your comment about distinguishing intuition from my need to convince someone of something by monitoring my level of excitement…it's like you've been watching me. I was so delighted that I went on to your article about introducing EFT into bureaucracies."
Being right is frequently irrelevant" is going to be food for meditation for a while!" Thanks again, Tom P